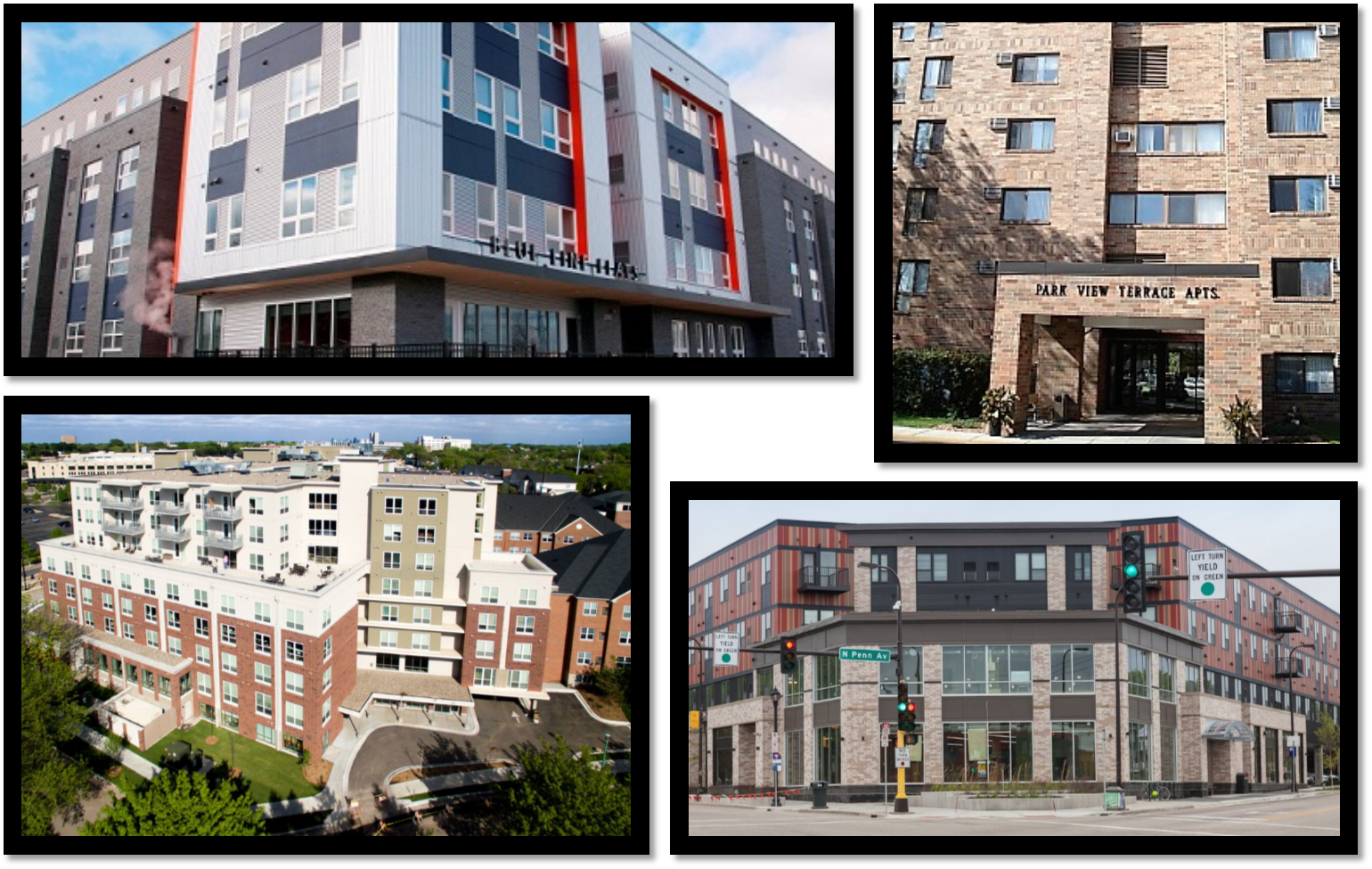 Landon Group structures and finances successful affordable housing developments
We work with a broad spectrum of developers and real estate owners, from national housing developers looking for specialized expertise or extra capacity on a funding application, to new  developers needing full-service project management.
Landon Group's accomplishments include preeminent, award-winning affordable housing and community developments in the Twin Cities and across Minnesota.
Our success with guiding complex projects through to completion is unparalleled. We have helped structure and secure over $600 million in financing, leveraged hundreds of millions of dollars of additional resources, and played key roles on the development teams of award-winning projects.
Pictured above, clockwise from top left: Blue Line Flats (Minneapolis), Park View Terrace Apartments (Moorhead), Episcopal Homes Expansion (Saint Paul), and Broadway Flats (Minneapolis)