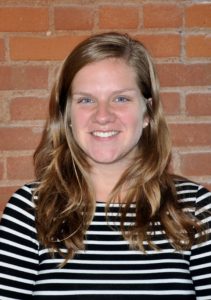 Sydney Ohlendorf joined Landon Group in 2014 as an application-assembly assistant. Since then, her role has morphed into Executive Assistant where she brings her administrative, marketing, and organizational expertise to the Landon Group team.
Sydney holds Bachelor of Arts degrees from Bethel University in Reconciliation Studies, Spanish and Youth Ministry.
When she's not organizing at the office, Sydney can be found sorting, organizing and rearranging in her home. She loves thrift shopping and using what she has to make spaces beautiful.