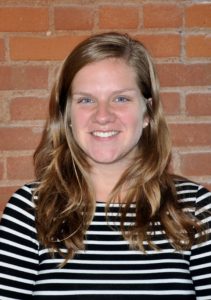 Sydney Ohlendorf joined Landon Group in 2014. In addition to the organizational and administrative tasks for the company, Sydney works directly with clients and Landon Group staff on all aspects of affordable housing development, from initial deal structuring to project close-out.
Sydney holds Bachelor of Arts degrees from Bethel University in Reconciliation Studies, Spanish, and Youth Ministry.
Sydney can often be found sorting, organizing, and rearranging in her home. She loves thrift shopping and using what she has to make spaces beautiful.