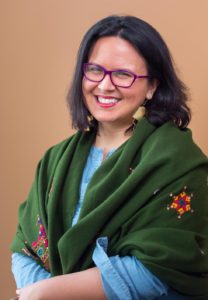 Samantha Bailey joined Landon Group in 2019 as a Development Associate. Samantha brings a balance of experience in homelessness policy advocacy and impact investing to Landon Group. Prior to joining the Landon Group team, Samantha completed a dual MBA-MPP at the University of Minnesota in Finance & Community Development, completing graduate internships at the City of St. Paul, Sunrise Banks and Project for Pride in Living.
Samantha is also currently a consultant with Cogent, an impact investing strategy firm that works with foundations, businesses and government to align investment with positive social outcomes.
Samantha holds an MBA in Business Administration and an MPP in Public Policy from the University of Minnesota and Bachelor of Arts in Sociological Analysis from Wesleyan University.
Outside of work, Samantha finds joy practicing yoga and meditation, supporting local immigrant and BIPOC businesses, and chasing new powerlifting PRs.