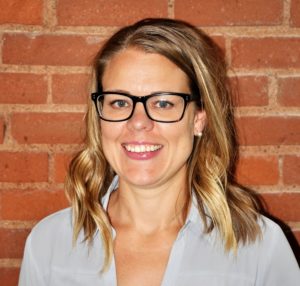 Louise Zawojski joined Landon Group in 2017 as a Development Associate. Louise brings knowledge of grant writing and editing, as well as budget creation and management to Landon Group.
Louise has a background in nonprofit management and social services as well as in both early-childhood and K-12 education. Before joining the Landon Group team, Louise was Program Director at Turnquist Child Enrichment Center, a nonprofit focused on working with at-risk children and families.
Louise holds a Bachelor of Arts degree in Communications from the University of Minnesota.
When she's not working, Louise can be found running races, volunteering at her daughter's school and PTA, and checking out new restaurants around her home in Northeast Minneapolis. She and her husband and their two daughters regularly visit Minnehaha Falls to enjoy Sea Salt and ride the surreys.