2115 Snelling Avenue, Minneapolis, MN 55404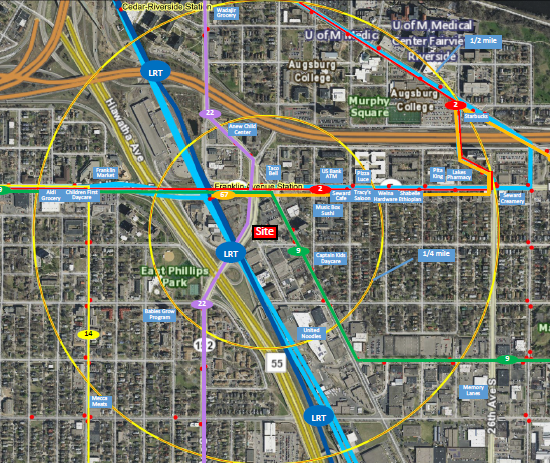 Landon Group secures financing
Minnesota Housing mortgage; Low Income Housing Tax Credit Equity; Deferred financing from Minnesota Housing
32 affordable rental units
$11.8 million total development cost
Contractor TBD
Paul Gates Architect
Wadaag Commons is the final phase of a mixed-income redevelopment led by the Seward community. "Wadaag" is the Somali word for "share," indicating the clear sense of welcome for the immigrant population whom the developer hopes will benefit the most from this phase's completion, as well as the desired values to be cultivated between residents themselves and their relationship to the broader community.
Wadaag Commons, a five-story elevator building wrapped in townhome-style units with separate entries and stoops, will be comprised of 32 affordable rental units. It is designed with a focus on the needs of large families. Atypical to most multi-family developments, Wadaag Commons will include four-bedroom units. All units will be affordable to households earning 60%, 50%, and 30% of the area median income.
Wadaag Commons will integrate a high-quality pedestrian environment with its proximity to the Light Rail Transit station area. The multiple townhome-style units with separate entries will activate the street and provide a strong sense of "home" related to having private entries.