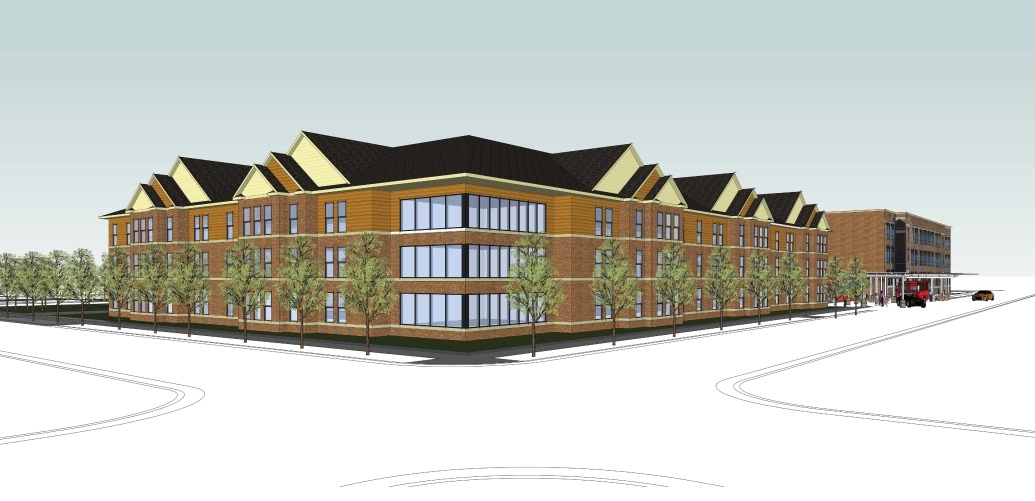 Project Name: Sabathani Senior Housing Development
Client: Sabathani Community Center
Landon Group Role: Project management from conception through closing, construction and project close-out
Address: 310 38th Street East, Minneapolis, MN
Project Cost: $12.5 million
Financing: Tax-Exempt Housing Revenue Bonds; 4% Low Income Housing Tax Credit Equity; Deferred financing from Minnesota Housing, City of Minneapolis, Hennepin County, and other funding sources
Project Size: 50 affordable rental units
Contractor: Flannery Construction / Booker Construction
Architect: Mobilize Design & Architecture / UrbanWorks Architecture
Sabathani Community Center proposes to create 50 units of affordable senior housing on a vacant portion of their existing property. Rents will be affordable to seniors with incomes of 50% of area median income or below.
Sabathani has anchored the intersection of 38th Street and 3rd Avenue since 1979, serving as a gateway to the South Central area of Minneapolis due to the geographic location, its long history, and cultural significance. Founded in 1966 with a mission to provide people of all ages and cultures with essential resources that inspire them to improve their lives and build a thriving community, Sabathani has provided a diverse array of programs serving the South Central Minneapolis community, as well as the broader metro area.
Landon Group provides development consulting services to the project including: financial analysis, submission of applications for the pre-development and capital funding, and overall project management.