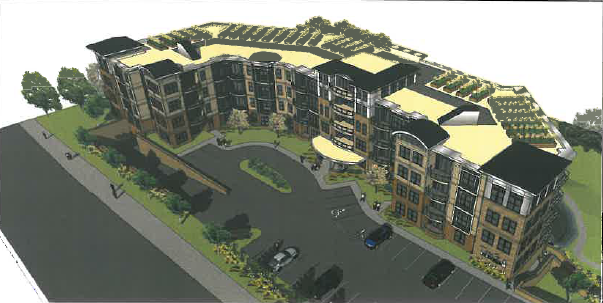 Project Name: Overlook on the Creek (formerly known as: Tonka on the Creek)
Client: Tonka on the Creek, LLC (David Juran and Todd Urness)
Landon Group Role: Compile and submit applications to Minnesota Housing for 42M (preliminary determination) and 8609 approvals
Address: 9731 Minnetonka Boulevard, Minnetonka
Project Size: 100 units
Contractor: Stonebridge Construction
Architect: Harriss Architects
Overlook on the Creek Apartments is a four story, 100-unit apartment with underground parking. The unit mix will comprise of 69 one-bedroom and 31 two-bedroom apartments, 20% of which will be affordable to households with incomes at or below 50% of the area median income.
Overlook on the Creek meets the housing goals of the City of Minnetonka's 2030 Comprehensive Guide Plan by promoting new affordable and market-rate rental and by encouraging diversity in the types, sizes and prices of housing available in Minnetonka.
Overlook on the Creek is located in a Top Growth Community and a Jobs-Housing Initiative Area. The community is experiencing job growth and will need affordable housing to support new and existing workers. Overlook on the Creek will help alleviate housing cost burden for low and moderate income families and individuals.