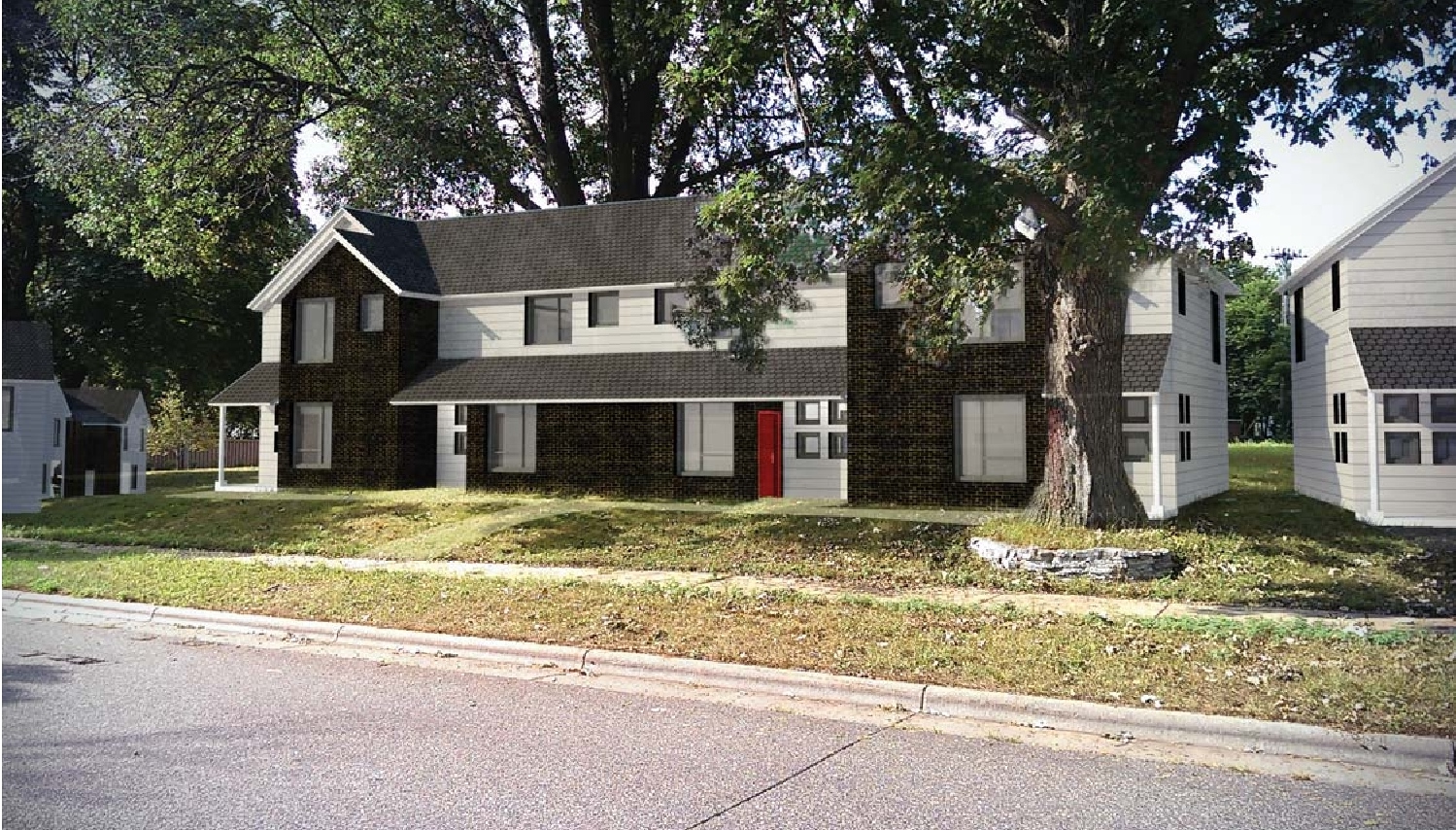 Project Name: Minnehaha Townhomes
Client: Minneapolis Public Housing Authority (MPHA)
Landon Group Role: Project management from conception through closing, construction & project close-out
Address: 5348, 5364 & 5368 Riverview Road, Minneapolis
Project Cost: $4.1 million
Financing: Deferred financing from Minnesota Housing, City of Minneapolis, Hennepin County, Metropolitan Council, Federal Home Loan Bank and Minneapolis Public Housing Authority
Project Size: 4 buildings, 16 townhomes
Contractor: Frerichs Construction
Architect: MSR Design
Minneapolis Public Housing Authority (MPHA) will develop, own and manage Minnehaha Townhomes: 16 townhomes for families experiencing homelessness. The impetus of this project is the availability of additional MPHA units through the HUD "Faircloth" act. Under HUD's Faircloth limit, MPHA has the authority and available federal operating subsidy for an additional 96 public housing units over its current stock.
In recognition of the tremendous community need, and in an effort to leverage this precious opportunity, MPHA intends to create permanent housing opportunities for families coming out of Hennepin County homeless shelters as the first phase of Faircloth development. Families will receive services from Hennepin County and a Rapid Rehousing Provider. Units will be split among four buildings and will revitalize the vacant site. Unit sizes range from two to four bedrooms and are reserved for families with incomes at or below 30% area median income.
Landon Group provides development consulting services to the project including: securing pre-development and capital funding, and project management.