3941 46th Street East, Minneapolis, MN 55406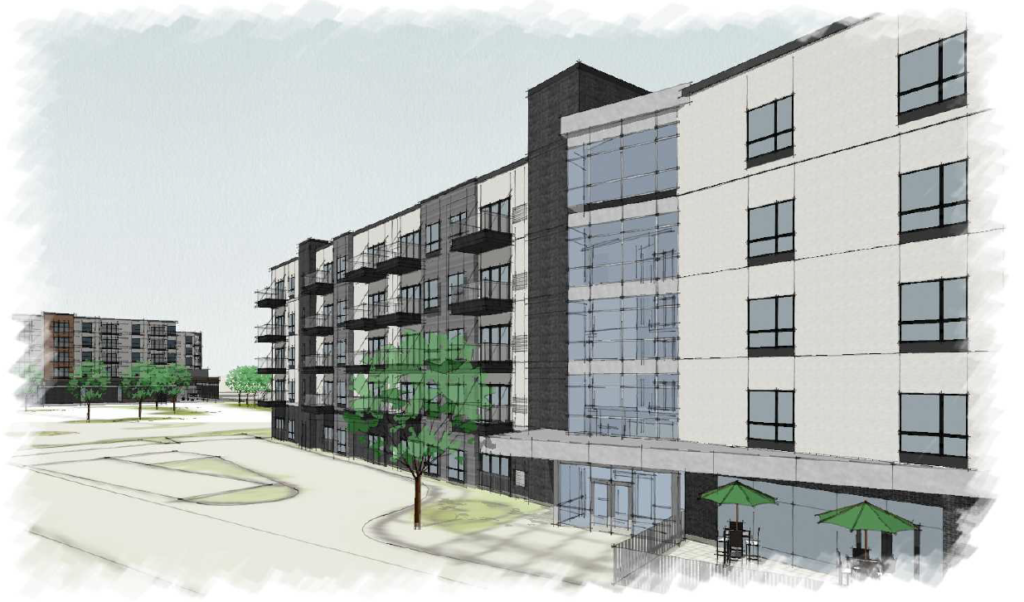 Landon Group role: financial analysis and secure financing
Tax-Exempt Revenue Bonds; 4% Low Income Housing Tax Credit Equity; Tax Increment Financing; Deferred financing from City of Minneapolis
100 affordable rental units
$25.6 estimated total development cost
Oppidan Investment Company
Pope Architects
Oppidan Investment Company proposes 46th and Hiawatha, a 100% affordable housing development, will use income-averaging to serve households at 30%, 50%, 60% and 80% of Area Median Income. Twenty-four units will have Project Based Rental Assistance from Minneapolis Public Housing Authority.
Oppidan recently developed the adjacent site, Lowa46, with 148 market rate apartments and retail. Though Oppidan is confident and comfortable in developing phase two as a similar model, they recognize the need for housing at all income levels with the shortage of affordable housing. Oppidan has delayed the construction start of 46th and Hiawatha in order to pursue resources to ensure an affordability component in the larger development.
The development site, located in the Hiawatha Neighborhood, is situated between the Blue Line Light Rail Transit (LRT) and Minnehaha Park, surrounded by amenities, employment, and transit. Fixed bus stops provide service to four routes within a quarter mile, providing easy access to the Highland neighborhood in St. Paul, downtown Minneapolis, the University of Minnesota, St. Catherine University, and other areas within the metro. Lowa 46 includes a Cub Foods grocery store. Walgreens Pharmacy and restaurants are also adjacent to the site.