2910 East Franklin Avenue; 2515 South 9th Street, Minneapolis, MN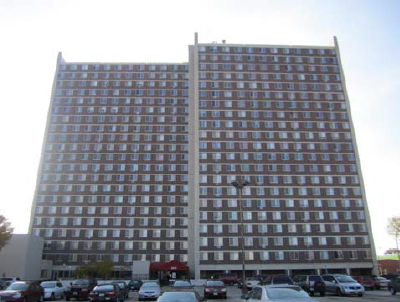 Landon Group secured financing and provided overall project management
Tax-Exempt Revenue Bonds – HUD 221(d)(4) loan; 4% Low Income Housing Tax Credit Equity; Deferred financing from Minnesota Housing, Hennepin County, Metropolitan Council and City of Minneapolis
Two buildings, 640 affordable rental units
$93.8 million total development cost
Frerichs Construction Company
LHB Architects
Seward Towers East and West were built in 1969/1970 and acquired by the current ownership in 1990.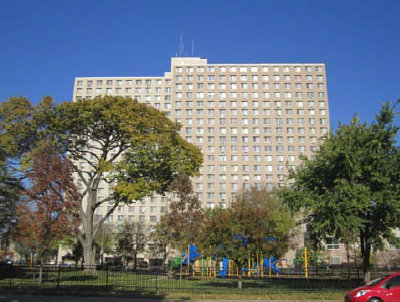 CommonBond Communities provides asset and property management services, as well as services to families through the Advantage Services Center in each building.
The Advantage Services Centers are site-based facilities that provide services to help residents maintain stability and reach personal and financial goals, as well as to help school-age children succeed in their educational activities. Due to the high percentage of new immigrants residing in the Towers, the Advantage Service Centers provide culturally competent programming designed to assist residents in adapting to a new culture in order to take advantage of all the programs and services offered.
Seward Towers was selected as a Top Project of 2016 by Finance & Commerce.
Pictured: Seward Towers East (above) and Seward Towers West (below)