310 38th Street East, Minneapolis, MN 55409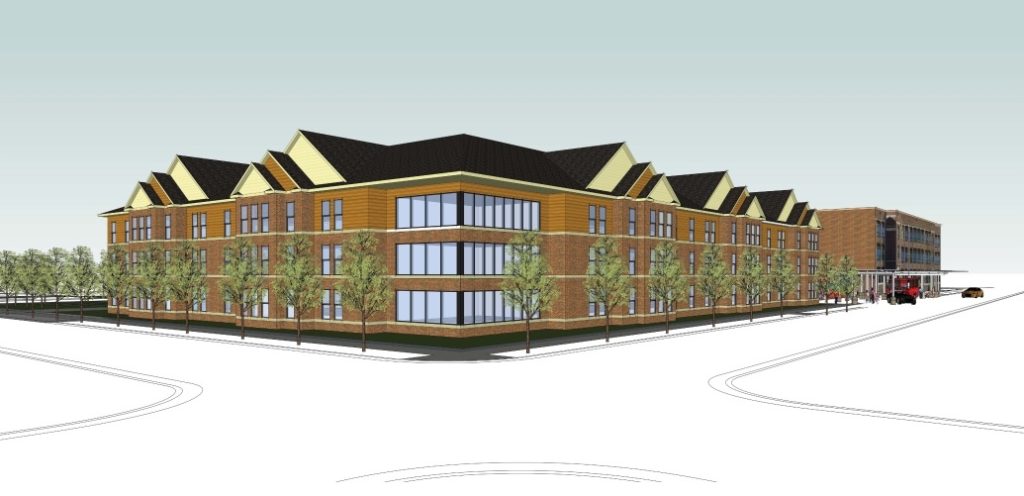 Landon Group role: secure financing, provide project management services, and coordinate underwriting and closing
Tax-Exempt Housing Revenue Bonds; 4% Low Income Housing Tax Credit Equity; Deferred financing from Minnesota Housing, City of Minneapolis, Metropolitan Council, Hennepin County, and other
50 affordable rental units for seniors
$12.5 million total development cost
Flannery Construction / Booker Construction
Mobilize Design & Architecture / UrbanWorks Architecture
Sabathani Community Center proposes to create 50 units of affordable senior housing on a vacant portion of their existing property. Area seniors have identified a need for permanent, affordable housing targeted to seniors in the South Central Minneapolis community. Lacking housing options, many seniors are forced to move from the community. Sabathani Senior Housing rents will be affordable to seniors with incomes of 50% of area median income or below.
Sabathani has anchored the intersection of 38th Street and 3rd Avenue since 1979, serving as a gateway to the South Central area of Minneapolis due to the geographic location, its long history, and cultural significance. Founded in 1966 with a mission to provide people of all ages and cultures with essential resources that inspire them to improve their lives and build a thriving community, Sabathani has provided a diverse array of programs serving the South Central Minneapolis community, as well as the broader metro area.
Sabathani has concentrated on four program areas: building strong, healthy families; creating school success for children and teens; keeping seniors active and healthy through the Senior Independent Living Center; and providing community-based health resources. Sabathani owns and manages the 3-story complex and provides reduced-cost facilities and security for 35 other nonprofit tenants in the building. Their combined wraparound services provide necessary resources to tens of thousands of Twin Cities residents each year, ninety percent of whom represent communities of color.