317 East 38th Street, Minneapolis, MN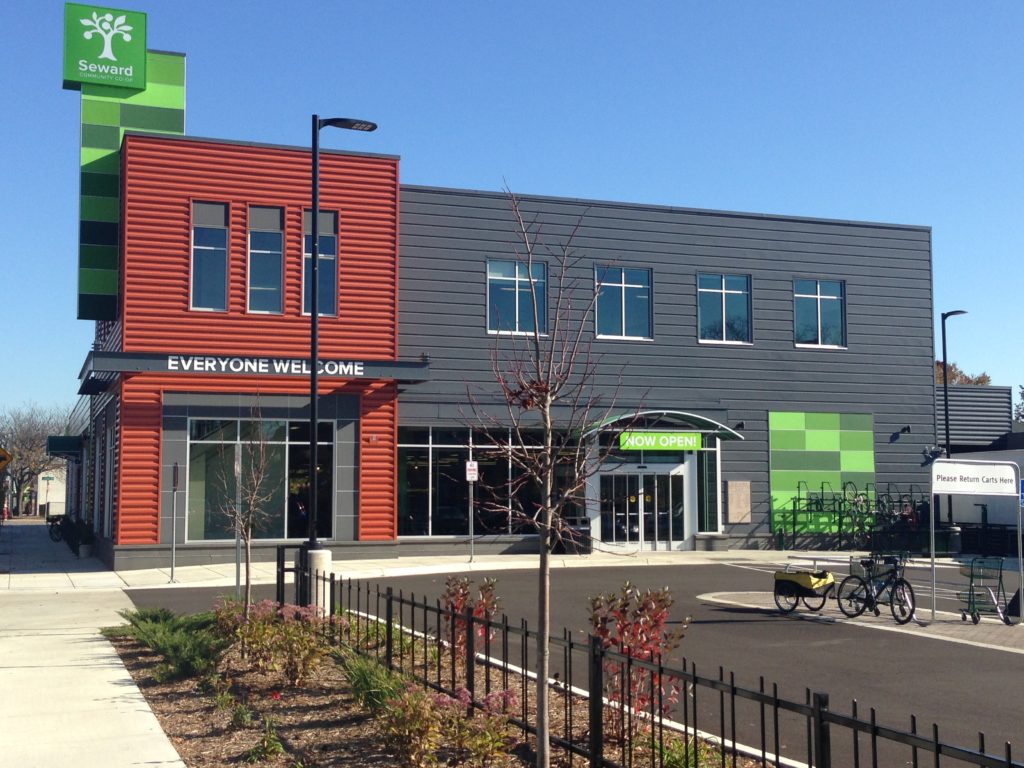 Landon Group secured New Market Tax Credits and provided financial structuring
New Market Tax Credit Equity; Sunrise Bank Loan; Member Stock and Loans
10,800 square feet
$11.5 million total development cost
Watson-Forsberg Construction
LHB Architects
The Seward Community Co-op opened a second location, The Friendship Store, in South Minneapolis. In an area with only convenience stores and no full-service groceries within walking distance, The Friendship Store fills a tangible need of the Bryant-Central neighborhood.
Seward's flagship store on East Franklin Avenue in Minneapolis posted $32 million in sales for 2014. In order to alleviate pressure on this location, The Friendship Store was built in the Bryant-Central neighborhood where 20% of the 13,000 Seward-member households are located.
Neighborhood residents, most of whom are working-class, supported the rezoning of this property from residential to commercial with the understanding that the property be used for a grocery store with good-paying jobs, including salaried store managers. The Friendship Store employs about 90 people at a base wage of $12.82 per hour and is committed to hiring its employees from the neighborhood.