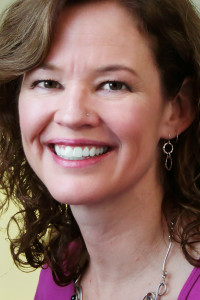 Stephanie Hawkinson is a housing and community development consultant who brings practical knowledge of both development and public funding processes and procedures. Her extensive development skills were acquired in part through an eleven-year tenure with the City of Saint Paul as a Senior Project Manager in the Department of Planning and Economic Development.
Building on her public sector capacity, Stephanie's consultant work has teamed her with both nonprofit and for-profit clients on complex financial portfolios that are the foundation of housing, mixed-use, commercial, historic preservation, new construction and rehabilitation projects. With Landon Group, Stephanie has demonstrated success in the development of housing, commercial uses, mixed-use and community buildings.
Stephanie successfully navigates and secures funding from Low-Income Housing Tax Credits, Tax-Exempt Revenue Bonds, Federal Home Loan Bank, HUD 202, HOME & CBDG, DEED, Met Council, state and local government agencies, and many others.  She guides her clients through all steps of development, including feasibility analyses, financial modeling, site selection and acquisition, pre-development funding, assembling a development team, funding acquisition, closing and construction. She excels at project management, as well as bringing project partners and stakeholders together to work efficiently and transparently.
Stephanie graduated cum laude from Duke University and holds Masters of Social Work and Public Affairs from the University of Minnesota.
Recent Projects:
As Project Manager for the Red Lake Band of Chippewa Indians' "Mino-bimaadiziwin" development in Minneapolis (109 affordable rental units and 23,000 square feet of Community Service Facility), Stephanie's role includes:
Helping to shape the development team and guide the project from acquisition to completion;
Securing financing from local, state, federal and private sources;
Coordinating all aspects of this complex, high density, mixed-use development while balancing the needs of the nonprofit developer.
As Financial Consultant for the Broadway Flats development in Minneapolis (103 affordable rental units and 19,000 square feet of retail space), Stephanie's role includes:
Coordinating financial structure by applying for and securing financial commitments;
Coordinating financial closing among numerous lenders;
Overseeing construction draw process;
Completing post-construction compliance.